Worship Services at 10:30 AM                                                          We will worship on Zoom plus Conference Call.                                         We welcome all who are worshipping God with us today.                                     Please join us in our life in Countryside United Church.                  ***Attention please, starting NEXT Sunday March 20th, 2022 and onwards (at 10: 30 a.m.) we will resume our In-Person worship at our beautiful sanctuary. We will serve Holy Communion at the sanctuary on the Next Sunday, March 20th. We encourage all of us to keep masking and social distancing as much as possible, though it is not mandatory, for taking care of the health of our loved ones.
Check below for our past online services by clicking on the underlined links.

Please note due to your internet usage and data packages you may incur some additional costs when viewing the links.
Note: most service providers are waving data fees during this pandemic time - please check with your service provider.
How to Join Our Conference Call Worship
Time: 10: 00 a.m.- 10: 30 a.m. – Fellowship & Singing
10: 30 a.m. – 11: 30 a.m. - Worship
How to Join the Worship:
1) By Clicking the Link: https://tinyurl.com/2p8earjb

2) By Entering Meeting ID : 885 0238 7428 Passcode :165986

3) Zoom Conference Call: If you use unlimited

phone plans in Canada for your home or cellphone. You can join the Zoom with your Phone without extra charge.

a) +1 438 809 7799 in Canada

b) Enter Meeting ID: 885 0238 7428 #

c) Enter # once more

d) Enter passcode : 165986 # (*6: Mute/Unmute *9: Raise Your Hand)

4) Free Shining Waters Regional Council Conference Call: We connect you to Zoom Worship team through an external speaker.

a) Call 1-888-224-1908 b) Enter 65356825 # c) Say your name d) Enter #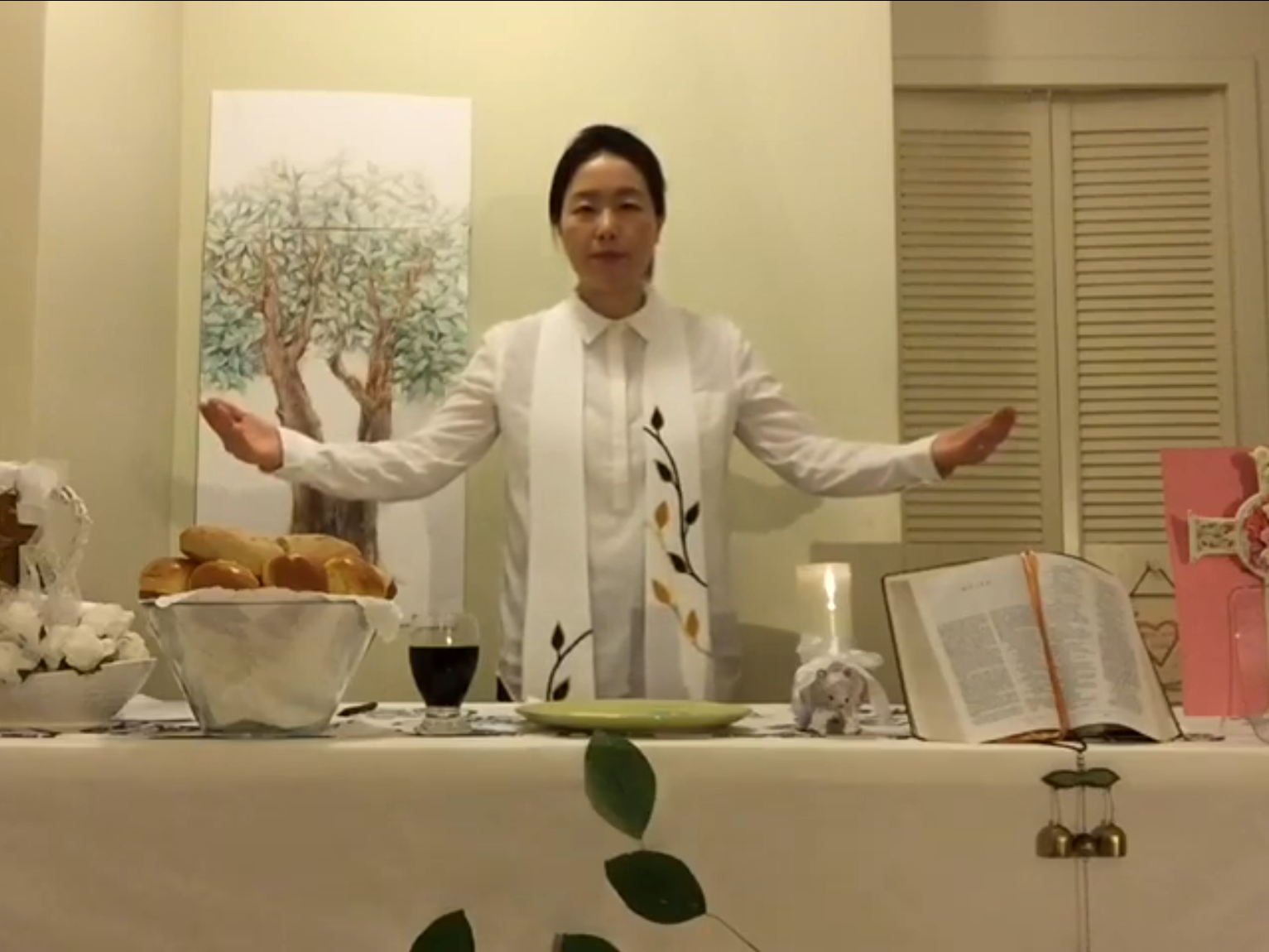 March 20 - 3rd Sunday in Lent

Worship Service
March 13 - 2nd Sunday in Lent
Worship Service
February 27 - Transfiguration
Worship Service
March 20 - 3rd Sunday in Lent
Order of Worship
Minister's Reflection

March 13 - 2nd Sunday in Lent
Order of Worship

Minister's Reflection