Regular Worship Services
Sundays at 10:00 am
All are welcome!
Phone number: 705-458-9701
Email:countrysideunited@bellnet.ca
Check below to see our news!


Rev. Sungmin Jung, the minister from St. John's United Church in Alliston will be our
contact for Emergency Pastoral care (Funerals, Hospital Visitation)
Ph # 705 435 6732 ext 202 Cell # 647 233 7775.
Announcements for the bulletin may be left on the Church voice mail at 705-458-9701 or by e-mail:

countrysideunited@bellnet.ca

by Wednesday evening.



Thank you to everyone who supported the UCW bake sale at the bazaar with baking,
cash donations and buying items. Countryside UCW
Out of the Cold!
As the wind blows and the temperatures start
dropping and the heat comes on we are
reminded of how hard it would be to survive the winter without a home. Once again, we have the opportunity to reach out and provide a little comfort and warmth to our homeless. The Busby Center now provides overnight shelter for approximately 70 patrons. We would like to build a personal kit for each patron containing: flannel pj pants, socks and hand warmers. For this reason we are asking for cash donations so we can co-ordinate the required items. Because numbers have grown, we do not expect we will be able to purchase Tim cards this year. The M&S committee will provide envelopes for your donations, please place them on the collection plate. Donations of more than $10 will be added to your annual giving's for tax purposes. Please put your name and address on the back of the envelope.
Thank you - M&S
Christmas Flowers
Worship Committee will purchase flowers for the sanctuary for Christmas.
We would like to have them on display from Dec 1 to Dec.24.
After the service on Dec 24 you may take the displays home. Please put your donation in an envelope marked "Christmas flowers" and if it is an "In Memoriam" donation please add the memorial person(s) name to the envelope and any other information you would like for the bulletins".
"Please email Lori at the church office countrysideunited@bellnet.ca the information for
"In Memoriam". A list of "In Memoriam" donations will be printed in every bulletin for the entire month of December.
UCW Christmas Luncheon
Countryside UCW will be having their Annual Christmas Party at the Sizzling Kettle (the old Herb and Sage)
located at the Food Basics Plaza on
Tuesday December 3 at 12 noon.
Please let Norma 705-458-1962 or Donna 705-250-1393 if you plan to attend before Sunday Dec.1 since they
will have to let the restaurant have the number
of people attending.
Thank you Countryside UCW
We have choir chairs for sale.
Please speak with Paul Brett for prices and details.
705- 721-5148

Next Meeting Dates
The Choir will be practicing every Tuesday night 7:00 to 8:30 pm at the church from Oct. 15th - Dec. 10th. All are welcome.
Upcoming Worship Services - Please see worship section below
Sponsor Sunday bulletin covers for 2019 and 2020!
You are invited to sponsor a week of bulletins to honour a special day/event/person and to help cover the costs of bulletins for our church. (please leave your memorial/honour information with the church office by calling 705-458-9701 and leaving a message or send by email to countrysideunited@bellnet.ca) Cost is $10.00 for 50 bulletins payable: By cheque to: Countryside United Church or by cash.
Please enclose cash/cheque in a marked envelope to: Don Shannon –Bulletin Sponsor. May leave in the collection plate or mail to: Countryside United Church Office, 7 Robert Street, Thornton, ON L0L 2N0 – please see poster to sign up for the Sunday you want to sponsor. Please print legibly.
Please Note: If you have moved or changed your email address, please keep the Church office informed of your new mailing address, phone numbers and email. (please leave your information with the church office by calling 705-458-9701 and leaving a message or send by email to countrysideunited@bellnet.ca) Thank you!


Please collect Milk Bags


Please continue to collect milk bags for weaving mats to send to S. America. If any folks are interested in helping with weaving…our Irene Graham of the Baxter Living Faith Presbyterian church would be happy to show you how - individually or your group.
EVENTS IN THE AREA

Please join us at Erin United Church
as we celebrate our 180th Anniversary
A special service will be held on Sunday, November 17th, 2019 at 2:00 pm
115 Main Street, Erin, Ontario
Guest Speaker: Rev. Cheryl-Ann Stadelbauer-Sampa,
Regional Council Executive Minister
We know you will enjoy the special music and the opportunity to renew acquaintances. Refreshments will be served following the service.
Note: This service will be in lieu of our regular morning service. A display table will be available downstairs during the reception. Please bring any memorabilia you wish to display from Sunday school, weddings, choir, fund-raising events, etc. Please label all items with your name.
The TAAC is having their annual Light Up night at the Gazebo in Thornton (across from the library) on Sunday Dec. 1st from 6 pm until 7 pm.
Hot chocolate, Tim bits and Santa will be there to great everyone.
Come out and meet your neighbours.
Thank you TAAC committee.
Exciting News -
As of March 1 2019, The Thornton Community Food Bank is going to be a branch of The Good Shepherd Food Bank of Alliston. They will continue to run their own food bank with just a few changes so they can align with Alliston. In joining with Alliston, they will have access to more resources, become a part of The Ontario Food Bank Association, will broaden our food choices to include more fresh fruit and vegetables all year around, bur will have a limited choice of frozen meats. For more information – speak with Wendy Kerr or Sarah Elines at The Thornton Community Food Bank.
EVENTS IN THE WIDER CHURCH
The Community Events Calendar is a public listing for events affiliated with The United Church of Canada and/or communities of faith within our region.
For the most current listing see Events on our website.
https://shiningwatersregionalcouncil.ca
UNDERSTANDING BULLYING
Thursday November 28th 7 pm - 8:30 pm Tottenham United Church (Free Workshop brought to you by Tottenham Counselling & Support
A Workshop for Parents with Mary Charron
Mary Charron MSW, RSW is a clinical social worker and therapist specializing in child, adolescent and family therapy. FOR MORE INFORMATION: 905-936-3983 OR WWW.TOTTENHAMCOUNSELLING.CA
• Behind the bully, understanding bullying behaviour • What kids can do to combat bullying • Internet safety / cyberbullying • Effective parenting strategies • How to advocate in your child's school
Tottenham Rich Hill, in its ongoing ministry of mental health and wellness, is presenting a workshop for parents on understanding the underlying issues related to bullying. This is the first in a series of workshops for parents provided through the generosity of the New Ministries Leadership and Development Grant (PTCC) and the Seeds of Hope Fund of the United Church Foundation.
Regular Worship Services
Sundays at 10:00 am
7 Robert Street, Thornton, ON L0L 2N0
Phone number: 705-458-9701
Email:countrysideunited@bellnet.ca
Website: www.countrysideunited.ca


Upcoming Worship Services
10:00 AM
unless otherwise noted.
Please mark your calendars!
Nov. 17th ~ 23rd after Pentecost;
Children's Sunday
- Pulpit Supply: Pat Edmonds LLWL
Nov. 24th ~ 24th after Pentecost;
Reign of Christ Sunday
- Pulpit Supply: Pat Edmonds LLWL
Dec. 1st ~ First Sunday of Advent
& Holy Communion
- Pulpit Supply: Rev. Richard Moffatt
Dec. 8th ~ Second Sunday of Advent
- Pulpit Supply – Pat Edmonds LLWL
Dec. 15th ~ Third Sunday of Advent
- Lay Leaders & Cantata
Dec. 22th ~ Fourth Sunday of Advent
- Pulpit Supply – Pat Edmonds LLWL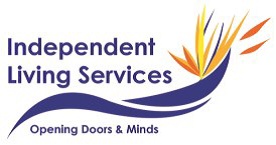 Accessibility Resource Centre
Let the Accessibility Resource Centre assist in preparing you and your home for safe and independent living by providing information on ramps, walk in showers, walkers, grab bars, etc. and funding resources that may be available to help.
Be sure to visit the Assistive Device Exchange website too!
Find, Sell, or Give Away equipment
Contact A.R.C. at 705-737-3263 x.239

Gifts with Vision
Pick up your booklet in the front foyer


Thank You to Our Ministers

Our gifts for Mission & Service support ministers in their training, continuing education, and pastoral relations and provide resources to
engage in ministry.
The United Church's 2006 statement of faith, A Song of Faith, notes that "to embody God's love in the world, the work of the church requires the
ministry and discipleship of all believers." I invite you to wonder for a moment: What are the ways that a minister has helped this community
of faith embody God's love in the world? Today, we offer gratitude for the many ways that our ministers help to embody God's love in the
world through their leadership and ministry.
Thank you for the creative ways you proclaim God's message of love in worship. Thank you for the sacred moments you facilitate in the
celebration of baptism and communion. Thank you for the ways you invite people of all ages to grow and deepen in faith. Thank you for the
encouragement to participate in God's mission in the community and the world. Thank you for the loving care and prayers that you offer in
times of joy and sorrow. Thank you for the vitality, faithfulness, and passion of your leadership. Our gifts to Mission & Service support our ministers, and we give thanks.
If Mission & Service giving is already a regular part of your life, thank you so much! If you have not given, please join me in making Mission &
Service giving a regular part of your life of faith. Loving our neighbour is at the heart of our Mission & Service.
In the United Church we have a gift-giving catalogue for gifts that change the world. They won't be exchanged and have no excessive packaging. The new Gifts with Vision catalogue is full of gifts that offer compassion, build community, and provide hope in the world.


Countryside United Gift Cards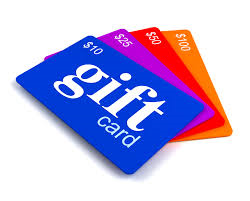 Please consider ordering in advance for any birthdays, anniversaries, or other gift occasions.
We generally stock most food, gas, Canadian Tire and select specialty cards
Please consider larger denomination cards to last between order dates
Call or email Margaret for cards at maggie.johnston63@gmail.com 705-458-4414
Cheques made out to CGCF (Countryside Gift Card Fundraiser)
Thank you for your continued support of this fundraiser!