Regular Worship Services
Sundays at 10:00 am
Services at the church building are CANCELLED UNTIL FURTHER NOTICE.
Click on the Worship Service tab to view our
VIRTUAL WORSHIP SERVICES!
Phone number: 705-458-9701

Email:countrysideunited@bellnet.ca
Below are our news and events!
On Tuesday, March 31, 2020, the Pastoral Relations Commission approved the short term appointment of the
Rev. Sung-Ran Kim, beginning March 22, 2020 as the minister for Countryside United Church.
Attention Countryside Congregation
You will be receiving a call from a member of Countryside UC in the next week or so to let you know what is happening and to keep in touch. If you choose not to receive any more calls just let them know and we will not call again. We just want to keep in touch and make sure everyone is OK. Karin Kell who lives in Thornton has offered to get any groceries etc. for people who can not get out and her telephone number is 705-795-0363. Identify yourself as a member of Countryside UC.
Take Care and God Bless the Pastoral Care and Membership committee
Announcements for the bulletin may be left on the Church voice mail at 705-458-9701 or by e-mail: countrysideunited@bellnet.ca by Wednesday evening.
Mark your Calendars

– Date set for Countryside United Church Christmas Bazaar ~ Saturday, November 7th, 2020 @ 9 a.m. to 2 p.m.
Change of Date Notice: AGM MEETING(due to Pandemic date to be announced)
Our Annual General Meeting will be after a shortened service and then meeting downstairs with a finger food lunch. If the committee assigned coffee & snacks could do the beverages and desserts please and the other congregation members could bring different finger foods (e.g. veggies, dips, sandwiches, pickles, chips, etc..) Thank you all!
Weds. TBA - next Council meeting
Upcoming Worship Services -
No Services in the church building for the foreseeable future.
Sponsor Sunday bulletin covers for 2020!
You are invited to sponsor a week of bulletins to honour a special day/event/person and to help cover the costs of bulletins for our church. (please leave your memorial/honour information with the church office by
calling 705-458-9701 and leaving a message or send by email to countrysideunited@bellnet.ca) Cost is $10.00 for 50 bulletins payable: By cheque to: Countryside United Church or by cash.
Please enclose cash/cheque in a marked envelope to: Don Shannon –Bulletin Sponsor. May leave in the collection plate or mail to: Countryside United Church Office, 7 Robert Street, Thornton, ON L0L 2N0 – please see poster to sign up for the Sunday you want to sponsor. Please print legibly.
Please Note: If you have moved or changed your email address, please keep the Church office informed of your new mailing address, phone numbers and email. (please leave your information with the church office by calling 705-458-9701 and leaving a message or send by email to countrysideunited@bellnet.ca) Thank you!
Please collect Milk Bags


Please continue to collect milk bags for weaving mats to send to S. America. If any folks are interested in helping with weaving…our Irene Graham of the Baxter Living Faith Presbyterian church would be happy to show you how - individually or your group.
EVENTS IN THE AREA

Exciting News -
As of March 1 2019, The Thornton Community Food Bank is going to be a branch of The Good Shepherd Food Bank of Alliston. They will continue to run their own food bank with just a few changes so they can align with Alliston. In joining with Alliston, they will have access to more resources, become a part of The Ontario Food Bank Association, will broaden our food choices to include more fresh fruit and vegetables all year around, bur will have a limited choice of frozen meats. For more information – speak with Wendy Kerr or Sarah Elines at The Thornton Community Food Bank.
Events in the Wider Church
Your Rural Assistant - Uniting You With Small Town Talent.
A social enterprise catalyzed by EDGE Ministry, The United Church of Canada. Think of us as matchmakers! We recognize that many small businesses, social enterprises, and nonprofits are struggling as the day-to-day tasks can be time consuming. We also understand that there are people in rural and small towns throughout the country that are underemployed or unemployed. Why not connect them?! Communities of faith across the country know these people in their communities and can spread the word of this new initiative. We're hoping to build a network of local, authentic, qualified applicants to fill roles as needed. So, we've partnered with Contact North to provide any necessary training to ensure applicants have the updated skills to be successful. We want these matches to work! We're here every step of the way to help make this happen. Have questions? Check out our FAQs. For more information or to get involved, please contact Carrie Frostad yourruralassistant@gmail.com or learn more about this initiative here. We have some great job opportunities waiting for the right candidates!
The Community Events Calendar is a public listing for events affiliated with The United Church of Canada and/or communities of faith within our region.
For the most current listing see Events on our website.
https://shiningwatersregionalcouncil.ca
Regular Worship Services
Sundays at 10:00 am
7 Robert Street, Thornton, ON L0L 2N0
Phone number: 705-458-9701
Email:countrysideunited@bellnet.ca
Website: www.countrysideunited.ca


Upcoming Worship Services
10:00 AM
unless otherwise noted.
Please mark your calendars!
2020
NO SERVICES in the CHURCH BUILDING
for the Foreseeable Future
Please click on Worship Services Tab to view our online services via U-tube or to view a written version of the service.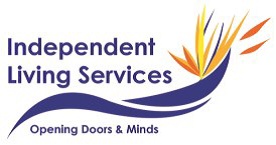 Accessibility Resource Centre
Let the Accessibility Resource Centre assist in preparing you and your home for safe and independent living by providing information on ramps, walk in showers, walkers, grab bars, etc. and funding resources that may be available to help.
Be sure to visit the Assistive Device Exchange website too!
Find, Sell, or Give Away equipment
Contact A.R.C. at 705-737-3263 x.239

Gifts with Vision
Pick up your booklet in the front foyer


Thank You to Our Ministers

Our gifts for Mission & Service support ministers in their training, continuing education, and pastoral relations and provide resources to
engage in ministry.
The United Church's 2006 statement of faith, A Song of Faith, notes that "to embody God's love in the world, the work of the church requires the
ministry and discipleship of all believers." I invite you to wonder for a moment: What are the ways that a minister has helped this community
of faith embody God's love in the world? Today, we offer gratitude for the many ways that our ministers help to embody God's love in the
world through their leadership and ministry.
Thank you for the creative ways you proclaim God's message of love in worship. Thank you for the sacred moments you facilitate in the
celebration of baptism and communion. Thank you for the ways you invite people of all ages to grow and deepen in faith. Thank you for the
encouragement to participate in God's mission in the community and the world. Thank you for the loving care and prayers that you offer in
times of joy and sorrow. Thank you for the vitality, faithfulness, and passion of your leadership. Our gifts to Mission & Service support our ministers, and we give thanks.
If Mission & Service giving is already a regular part of your life, thank you so much! If you have not given, please join me in making Mission &
Service giving a regular part of your life of faith. Loving our neighbour is at the heart of our Mission & Service.
In the United Church we have a gift-giving catalogue for gifts that change the world. They won't be exchanged and have no excessive packaging. The new Gifts with Vision catalogue is full of gifts that offer compassion, build community, and provide hope in the world.


Countryside United Gift Cards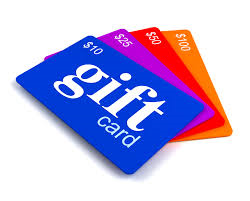 Please consider ordering in advance for any birthdays, anniversaries, or other gift occasions.
We generally stock most food, gas, Canadian Tire and select specialty cards
Please consider larger denomination cards to last between order dates
Call or email Margaret for cards at maggie.johnston63@gmail.com 705-458-4414
Cheques made out to CGCF (Countryside Gift Card Fundraiser)
Thank you for your continued support of this fundraiser!